Your search found 5 image(s) of leaves of False Nettle, Wood Nettle and Stinging Nettle.
Clicking or hovering over any of the pictures below will display a larger image; clicking the plant's name will provide information about the plant pictured.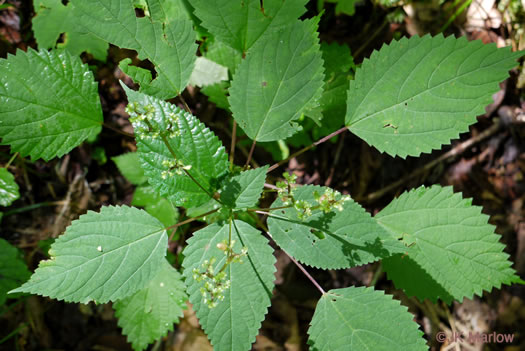 Wood Nettle, Laportea canadensis

Leaves egg-shaped and coarsely toothed; stem bristly with stinging hairs, per Newcomb's Wildflower Guide.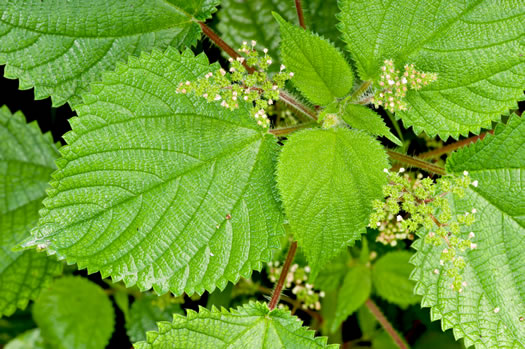 West Indian Wood Nettle, Laportea aestuans

Plants with stipitate-glandular trichomes as well as stinging trichomes, per Weakley's Flora.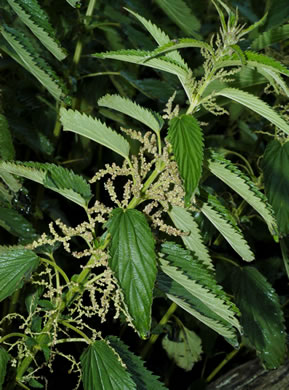 European Stinging Nettle, Urtica dioica

Stems & leaf blades strongly hispid w stinging hairs (on both leaf surfaces), per Weakley's Flora.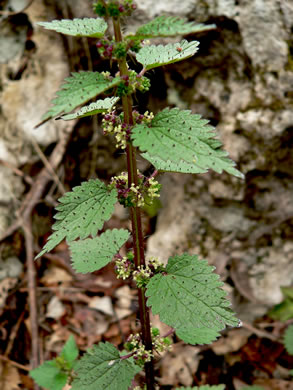 Weak Nettle, Urtica chamaedryoides

Leaf blades usually widest below middle or near base; margins serrate, per Flora of North America.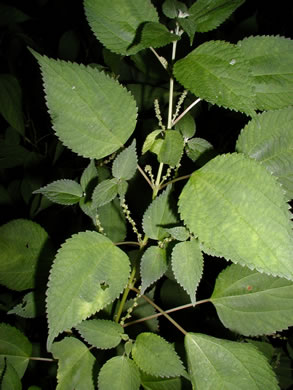 False Nettle, Boehmeria cylindrica

Similar to Laportea but it lacks stinging hairs and has opposite leaves, per Wildflowers & Plant Communities of the Southern Appalachian Mountains and Piedmont.