---
Your search found 2 image(s) of leaves of Spring Beauty species.
Clicking or hovering over any of the pictures below will display a larger image; clicking the plant's name will provide information about the plant pictured.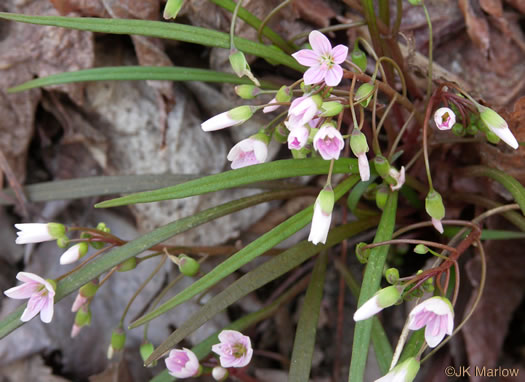 Spring-beauty, Claytonia virginica +

Leaves 3" long or more, narrow and long-tapering without an evident petiole, per Wildflowers of the Southern Mountains.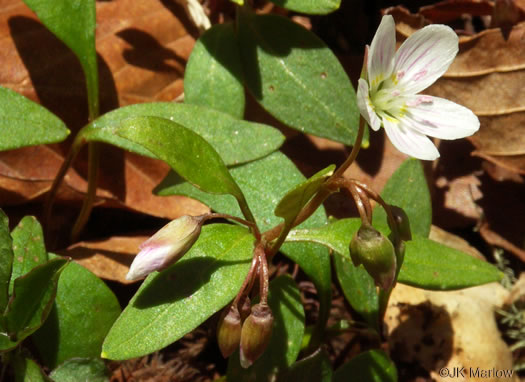 Carolina Spring-beauty, Claytonia caroliniana

Leaf blade 1.5-7cm x 1.5-3.5cm, clearly differentiated from the petiole, per Vascular Flora of the Carolinas.