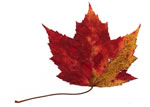 "People only protect what they love, but they can only love what they know." — Jacques-Yves Cousteau
That is the compelling truth that drives this website.
The website www.NameThatPlant.net is a storehouse of information about native and naturalized plants of the Carolinas and Georgia, including plants found throughout the Southeast. It "packages" knowledge that plant people have patiently shared and provides a venue for that sharing.
For those of us who are not botanists, NameThatPlant.net is like a window, a bridge to the body of knowledge that's there but we don't know how to access. And it invites us to enter. It's useful to students, of course, but it's also useful to anyone who is curious about the natural world. Discovering the identity of just one wild plant means that the green blur is now made up of individuals, each with a name. One can allow oneself to become interested....
There's more in the site than is immediately obvious; please take the time to explore it!
People sometimes ask, how did this website come to be? The idea had been in my mind for years. A collection of native plant photographs (my original 40-hour volunteer commitment for Master Gardeners) spurred me on. As I worked on that (this was in 2002), I gradually came to the conclusion that a website such as I envisioned — the website that I wished existed — probably wouldn't happen unless I built it.
After that realization the idea took on a life of its own; I never actually decided to do it — it was as if I were compelled to. I joined the South Carolina Native Plant Society and set to work.
I don't *know* a fraction of the information stored on the website, and I worry sometimes that people may assume that I do, or worse: that I think that I do. My skillset lies more in the assembling, presentation, and careful handling of knowledge that others have shared.
I had no idea how many thousands of hours I would invest, but I knew that I did not possess the knowledge needed. NameThatPlant.net would not be possible without the help of many patient and knowledgeable people. Perhaps you have something to add? Your contributions are welcome! Please contact me at the address below.
Thank you!
Janie Marlow
Travelers Rest, SC
webmaster @ namethatplant.net
---
---
"Amazing and well done. I think it is very useful and when completed will be a resource that native plant enthusiasts, botanists, students (and my students!) could use extensively." — Patrick D. McMillan, Clemson University
"In creating this website, Janie has made a huge amount of important information easily accessible and useful to thousands of people." — South Carolina Wildlife Federation
"Janie Marlow's presentation on NameThatPlant.net... brought the audience at the 2008 SC Master Gardener State Conference in Greenville to a standing ovation, not a common sight at an educational conference." — SC Midlands Master Gardeners Association
"Your presentation at Cullowhee was great and I heard several comments on the website's present and potential value." — Ron Lance, author of Woody Plants of the Southeastern United States, a Winter Guide
"I have had the good chance to relish and use your masterful website and be comforted in knowing that it is there for all of us — A true bridge between inquiring humans and our plant companions...." — James H. Miller, USDA Forest Service, Southern Research Station
"What a great web site!" — Dixie Damrel, Curator of the Herbarium, Clemson University
"You have done something wonderful! Congratulations!" — John Manion, Historic Gardens Curator, Atlanta History Center
"I really like your web site and am recommending to friends and constituents who want to learn about the flora of the Carolinas." — Bert Pittman, SC Department of Natural Resources
"NameThatPlant.net succeeds in being informative for the expert, yet accessible for the beginner. The photos are often accompanied by a few words explaining their important diagnostic features and how to tell two similar plants apart. They have intentionally been shot in various seasons, and the month is given, making them invaluable for trying to recognize plants in the real world, outside of their moment of 'peak perfection'. I have enthusiastically recommended this site to my students for years!" — Joe Pollard, Professor Emeritus, Furman University
"It has huge possibilities — with careful work and adhering to a high degree of accuracy, it could be come a photographic addendum to the Flora of the Carolinas.... Even at first glance, it brings so much to the 'table' having multiple descriptive sources for each plant, multiple photos for each subject (missing and not really possible in so many of the good field guides), and the possibility of so much more." — Jim Fowler, author of Wild Orchids of South Carolina

"You have put together an excellent resource.... I want you to know that I feel honored that you have asked me to be a part of your site." — Kevin Adams, Kevin Adams Photography
"As I mentioned at the conference, I was blown away by your website. I know everyone else was too. I tried it out when I got home and am amazed and impressed." — Jane Thomas, Corneille Bryan Native Garden
"I have had a chance to look at the website and have found it to be useful and have recommended it to others as a reference." — Tim Lee, SC State Park Service
"A monumental contribution!" — Tom Goforth, Native Fern Horticulturist and Ecological Researcher
"Superlative! Superlative! Superlative! Look it up in Roget's and take your choice!" — Glenn Palmer, Botanical Gardens at Asheville
All quotes are used by permission.
---
---
Type only the first 2-3 letters to choose from a dropdown list of genera (this can be especially helpful when you're not sure of the spelling).
If "wooly" doesn't deliver the results you want, try an alternate spelling such as "woolly" or just "wool".