All About Weeds
Edwin Rollin Spencer
Who would expect that a book about "weeds" could be such a delightful read?
The author was both a farmer and a professor of biology, and he speaks as one intimately acquainted with each plant that he describes. Originally published in 1940.
Dover Publications.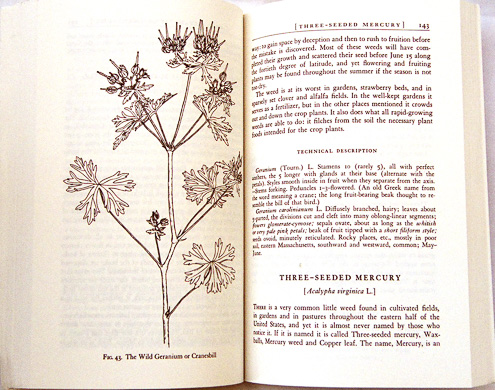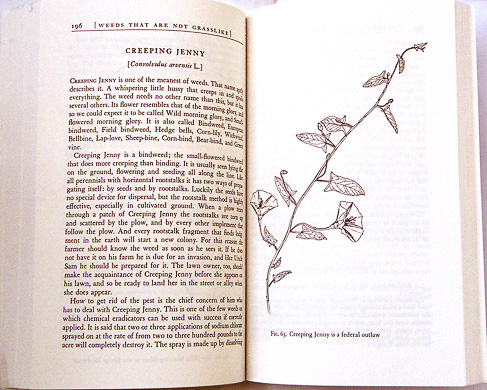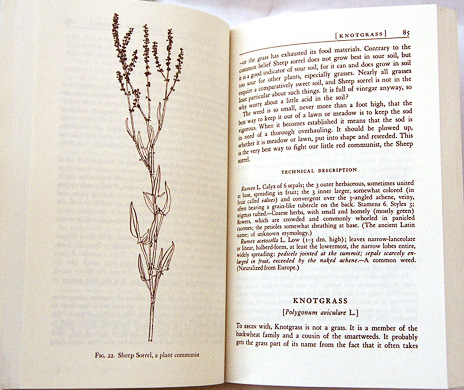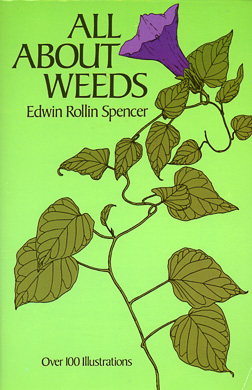 ---
This book is out of print, but still useful! Check out your local used bookstores or an online source like AbeBooks.
---
To select from a dropdown list of genera, type only the first 2-3 letters.
If "briar" doesn't deliver the results you want, try an alternate spelling such as "brier", etc.