Field Guide to Common Wetland Plants of North Carolina
Kristie Gianopulos, Karen Kendig, and Milo Pyne
This 430 page, fully illustrated guide provides information for identifying over 200 species of plants commonly found in North Carolina's mountain, piedmont, and coastal plain wetlands. It is designed for anyone interested in the state's wetland flora and contains:
Organization by plant type
Key features to look for, along with similarities and differences with other species
Maps showing relative commonness by North Carolina ecoregions
Status Information from the National Wetland Plant List
Habitat information
Commonly confused plants section
The composition of plants found in any environment can provide information on the type of habitat present. Water-loving (hydrophytic) plants can indicate that water is present long enough to form and sustain a wetland habitat. Most of the plants in this guide are water-loving, while others can survive equally well in wetlands as in other moist or dry habitats.
Wetlands are valuable ecosystems that store and purify water, control flooding, produce food, serve as wildlife habitat, and provide recreational opportunities. Being able to identify the special plants that live in North Carolina's productive and dynamic wetland ecosystems is one way to gain a greater appreciation for their diversity and all they have to offer.
Visit www.ncwetlands.org/plantguide/ to view a searchable table listing each of the 200+ species in the new book, with tips on identification.
2021 edition.
This project was funded by a grant from the US Environmental Protection Agency and matching funds from the NC Division of Water Resources.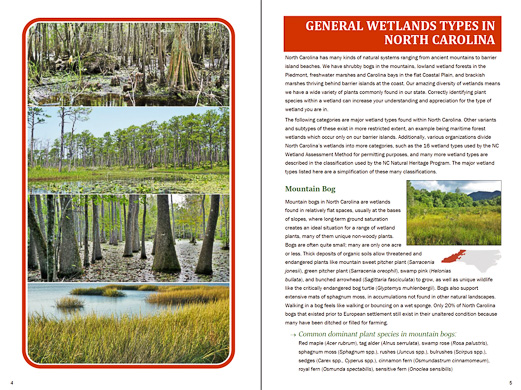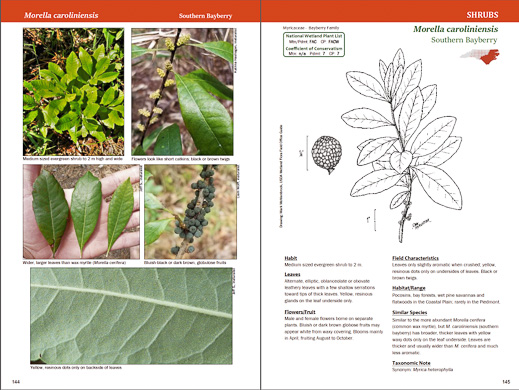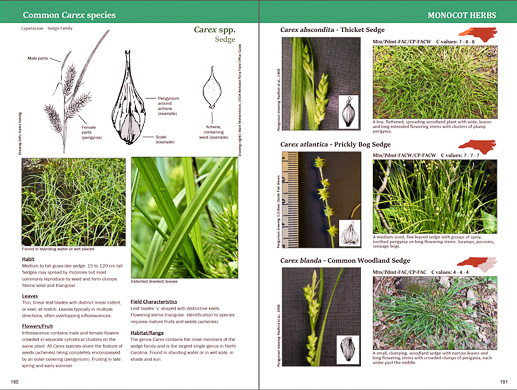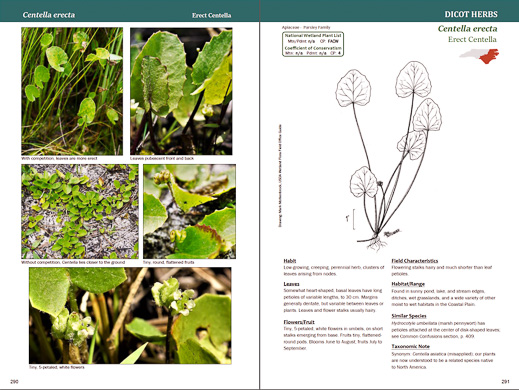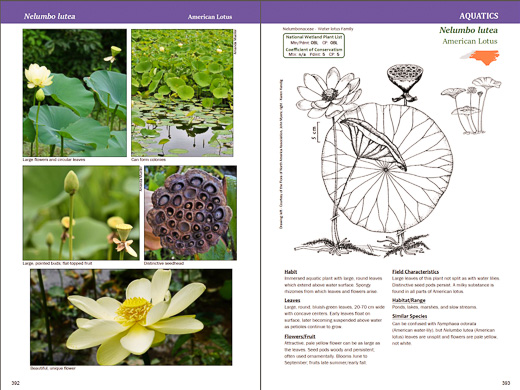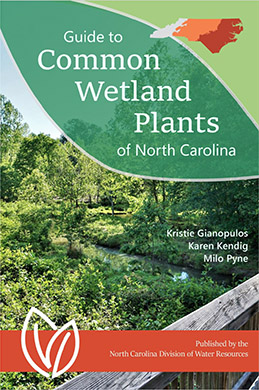 ---
Printed copies of this guide may be purchased at Amazon — to purchase a premium printed version, click here; to purchase an economy printed version, click here.
A free PDF can be downloaded at www.ncwetlands.org/plantguide/
---
To select from a dropdown list of genera, type only the first 2-3 letters.
If "briar" doesn't deliver the results you want, try an alternate spelling such as "brier", etc.