Common Forest Trees of North Carolina:
How to Know Them
Sixteen editions of this handy little book have been printed since North Carolina's first State Forester, John Simcox Holmes, put the first edition together in 1922.
NC Department of Natural Resources.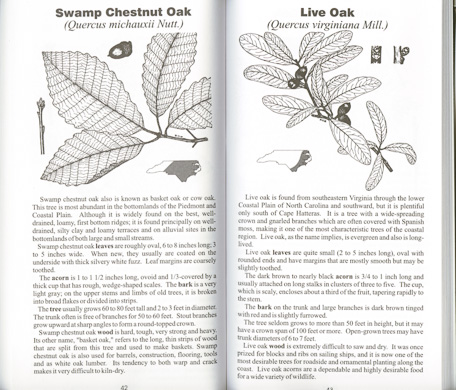 To select from a dropdown list of genera, type only the first 2-3 letters.
If "briar" doesn't deliver the results you want, try an alternate spelling such as "brier", etc.