A Field Guide to
Wildflowers of the Sandhills Region
NORTH CAROLINA, SOUTH CAROLINA, GEORGIA
Bruce A. Sorrie
This book is the first and only field guide to focus on the plants of the fascinating and biodiverse area known as the Sandhills region. (If you are serious about getting to know the plants of the Carolinas and Georgia, that sentence alone should persuade you to add this book to your pack.)
The Sandhills region extends unbroken from central North Carolina through middle South Carolina into east-central Georgia, then as scattered patches to west-central Georgia. It is the innermost portion of the Coastal Plain, but its rolling hills contrast sharply with the flat terrain of the coast. Its geology is obviously different from both the Coastal Plain and the Piedmont, thus its habitats are different, perhaps unique.
Wildflowers of the Sandhills Region includes most of the native wildflowers, shrubs and vines (and many of the naturalized non-native species) that occur in the Sandhills' nine distinct natural communities. Plants are grouped by habitat. An introduction and plant list is provided for each community, and each section is color-coded for handy reference.
If you live in or pass through the Piedmont or Coastal Plain, you're not far from the Sandhills, and this book includes information on specific sites that deserve a visit.
Bruce A. Sorrie is a botanist for the North Carolina Natural Heritage Program.
University of North Carolina Press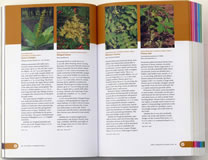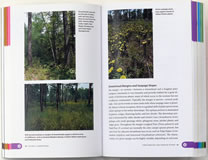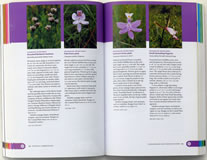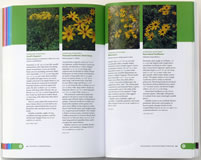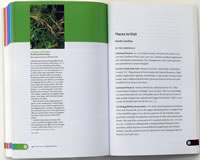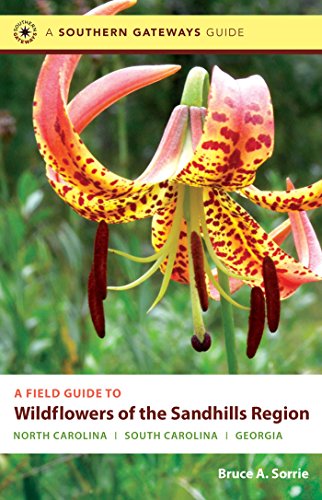 ---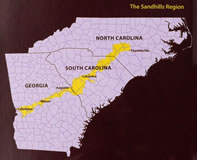 ---