Your search found 11 image(s) of seedheads of Bottlebrush Grass, Cereal Rye, and Virginia Wild-rye.
Clicking or hovering over any of the pictures below will display a larger image; clicking the plant's name will provide information about the plant pictured.
---
Cereal Rye
Secale cereale


Look for it in fields
---
Common Bottlebrush Grass
Elymus hystrix var. hystrix


Look for it in moist forests, dry forests esp over more fertile soils
---
Virginia Wild-rye, Common Eastern Wild-rye, Terrell Grass
Elymus virginicus var. virginicus


Look for it in moist forests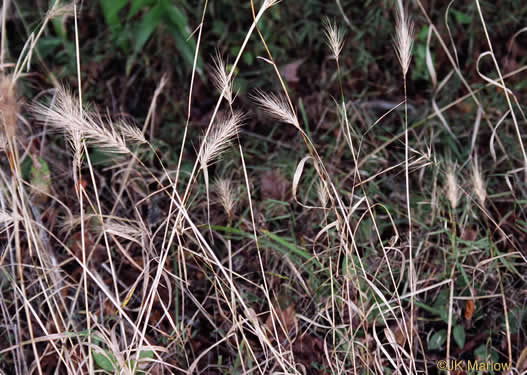 Can be confused with Secale cereale which often nods but has longer bristles, per Grasses, an Identification Guide by Lauren Brown.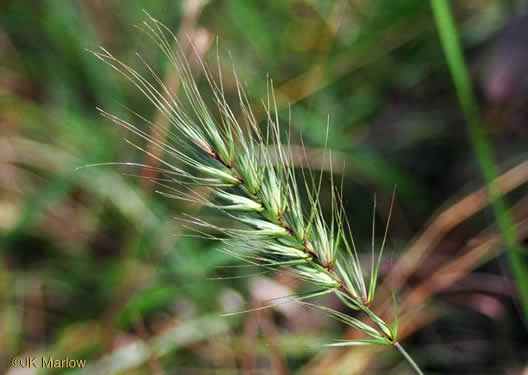 Elymus species' spikelets are sessile, usually in 2s, alternating on spike, per Wildflowers of the Eastern United States.