Your search found 1 image(s) of leaves of Big-leaved Aster and Schreber's Aster.
Clicking or hovering over any of the pictures below will display a larger image; clicking the plant's name will provide information about the plant pictured.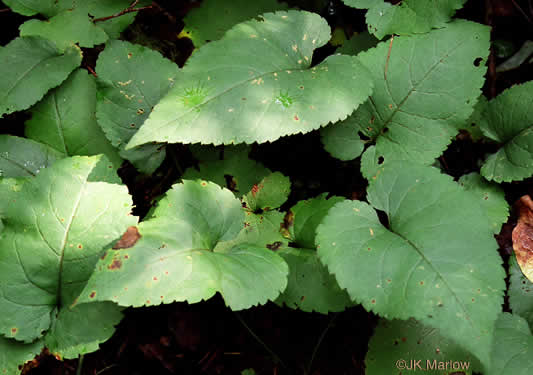 Large-leaf Aster, Eurybia macrophylla

Basal leaves thick, long-stalked, with toothed cordate blade, per Wildflowers of the Southern Mountains.