Atlantic Coastal Plain Wildflowers
Gil Nelson*
This field guide includes a discussion of plant communities found in the Coastal Plain and a clearly written description of each species included in the book and the habitats it prefers. It is especially helpful when contrasting field identification characters of similar species.
The book focuses on the Coastal Plain region of Virginia, North and South Carolina, Georgia, and northeast Florida (see map) — an area well known for its unique and diverse flora.
Throughout the book plants are grouped by flower color; in the index you can see them grouped by family.
* Gil Nelson is a writer, naturalist, educator, and researcher in Tallahassee, Florida, affiliated with Florida State University. He writes, speaks, edits, and consults on botany, natural history, ecology, outdoor recreation, and environmental science topics, especially as they relate to Florida and the southeastern United States. His single author books include (among others) East Gulf Coastal Plain Wildflowers and Best Native Plants for Southern Gardens.
A Falcon Guide.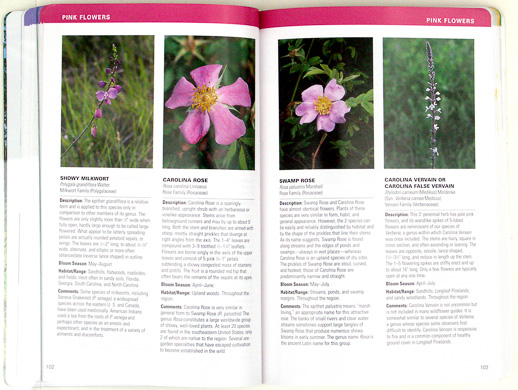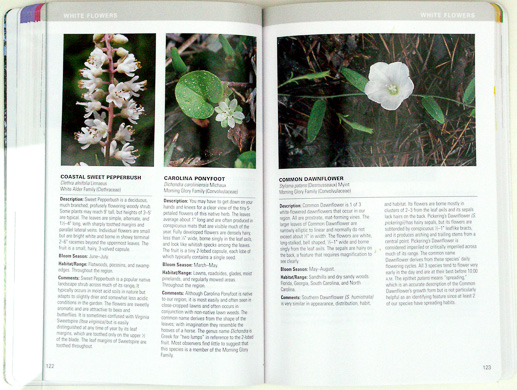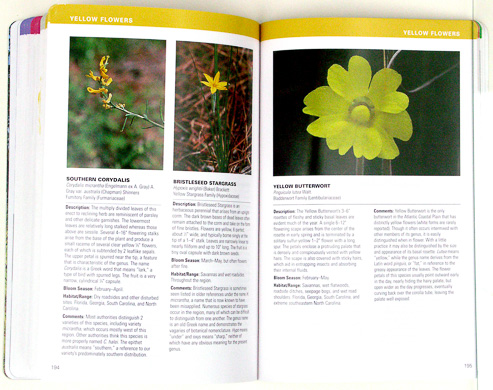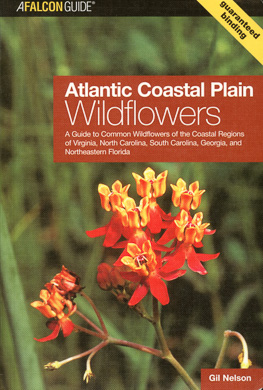 ---

---