Best Native Plants for Southern Gardens
Gil Nelson*
In this book Gil Nelson describes and recommends high-performing native plants — including shrubs, small and large trees, and a collection of perennials — which have proven to be extremely successful landscape plants in the southeastern United States. Targeted towards gardeners and landscapers living in Louisiana, Mississippi, Alabama, Florida, Georgia, South Carolina, North Carolina, and Virginia, Best Native Plants for Southern Gardens highlights and illustrates several hundred readily available and easy-to-grow native species.
But this book is much more than the above description suggests. If you've read any of Nelson's field guides, you've probably been impressed at his ability to distill an impression of a plant into a few well-chosen words. Here he has more to say and more room to say it, and the reading is pleasurable and informative.
* Gil Nelson is a writer, naturalist, educator, and researcher in Tallahassee, Florida, affiliated with Florida State University. He writes, speaks, edits, and consults on botany, natural history, ecology, outdoor recreation, and environmental science topics, especially as they relate to Florida and the southeastern United States. His single author books include (among others) Atlantic Coastal Plain Wildflowers and East Gulf Coastal Plain Wildflowers.
University Press of Florida.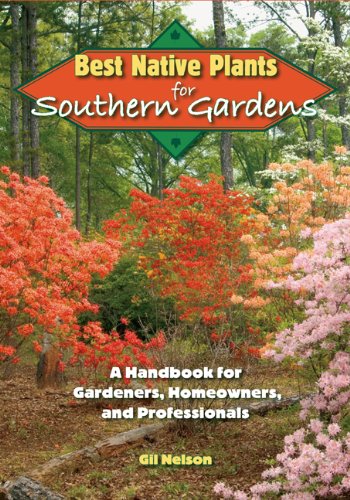 ---
---
To select from a dropdown list of genera, type only the first 2-3 letters.
If "briar" doesn't deliver the results you want, try an alternate spelling such as "brier", etc.