A Guide to the Wildflowers of South Carolina
1ST EDITION
Richard D. Porcher & Douglas A. Rayner*
More than 680 species are described in this unique guide, which groups plants according to habitat. And if, say, Chestnut Oak is the indicator species of a particular plant community, it is useful to know what a Chestnut Oak looks like — therefore many trees and shrubs are included as well.
To further this concept and acquaint the reader with specific habitats, 23 wildflower communities are described (see below), as well as over 50 wildflower expeditions: where to go, when to go, and what to look for.
* Dr. Porcher is professor emeritus and former director of the herbarium at The Citadel in Charleston, and Dr. Rayner is a professor of biology at Wofford College in Spartanburg.
University of South Carolina Press.
Drs. Porcher and Rayner have allowed this website to post the plant community descriptions found in the book:
South Carolina's
Natural Wildflower Communities
THE MOUNTAINS:
THE PIEDMONT:
THE FALL-LINE SANDHILLS:
THE COASTAL PLAIN:
THE MARITIME STRAND: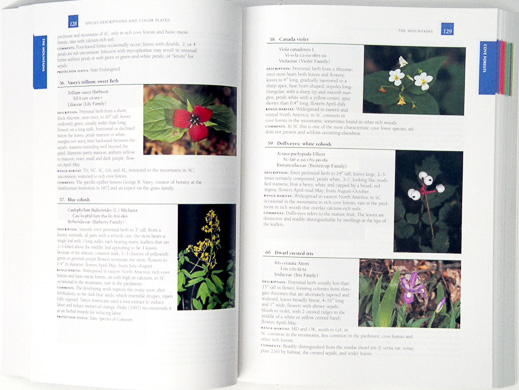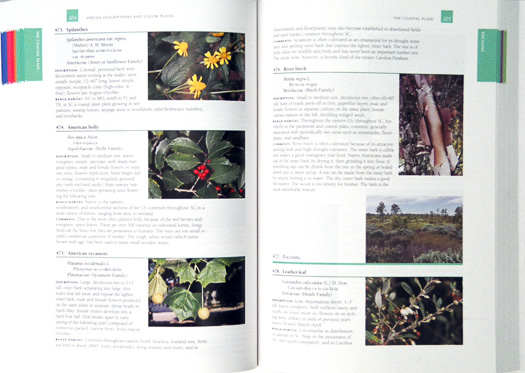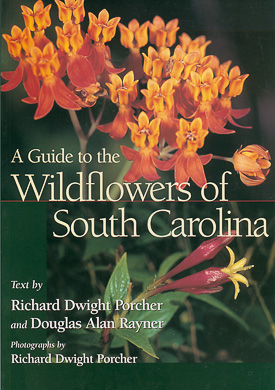 ---
---
To select from a dropdown list of genera, type only the first 2-3 letters.
If "briar" doesn't deliver the results you want, try an alternate spelling such as "brier", etc.