Your search found 4 image(s) of Canada Sanicle and Pale Avens.
Clicking or hovering over any of the pictures below will display a larger image; clicking the plant's name will provide information about the plant pictured.
---
Pale Avens, Cream Avens
Geum virginianum


Look for it in bottomland forests, moist slope forests, swamp forests, and extending upslope to mesic or even dry sites, especially over mafic rocks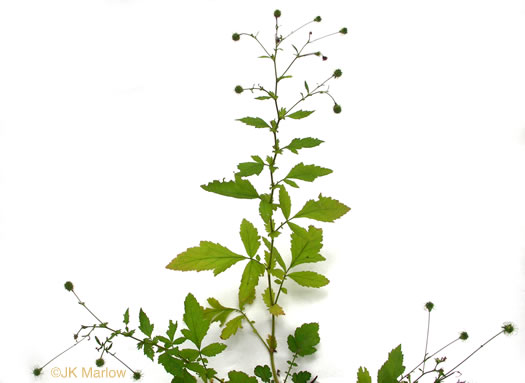 Mid-cauline leaves very coarsely toothed, with 1-5 teeth per cm of margin, per Weakley's Flora.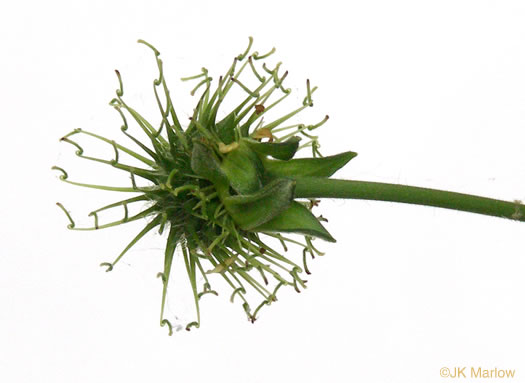 Style persistent, with a tight kink; style above kink 1-2mm long & ~ deciduous, per Weakley's Flora.
---
Canada Sanicle, Black Snakeroot, Canadian Black-snakeroot
Sanicula canadensis var. canadensis


Look for it in dry-mesic to mesic forests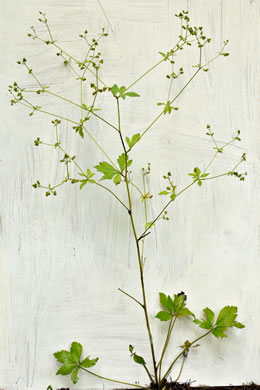 Leaves thin, light green, segments of basal and lower cauline leaves usually 5, per Vascular Flora of the Carolinas.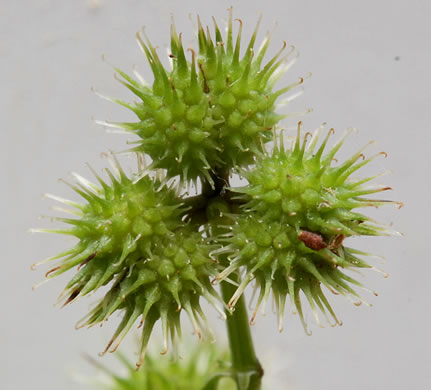 Fruit pedicellate, bristles in indistinct rows w swollen bases [& hooked tips], per Vascular Flora of the Carolinas.