Your search found 8 image(s) of Crow-poison and Fly-poison.
Clicking or hovering over any of the pictures below will display a larger image; clicking the plant's name will provide information about the plant pictured.
---
Fly-poison
Amianthium muscitoxicum


Look for it in mesic forests, pine savannas, meadows, from 5 to at least 1600m in elevation
---
Crow-poison, Savanna Camass
Stenanthium densum


Look for it in pine savannas, pine flatwoods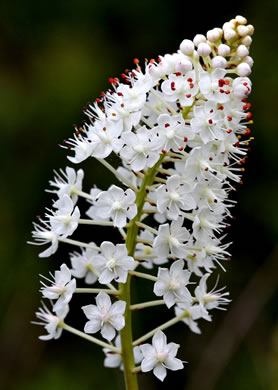 A conspicuous 3-5" cone-shaped inflorescence tops a nearly leafless 5' stem, per Atlantic Coastal Plain Wildflowers.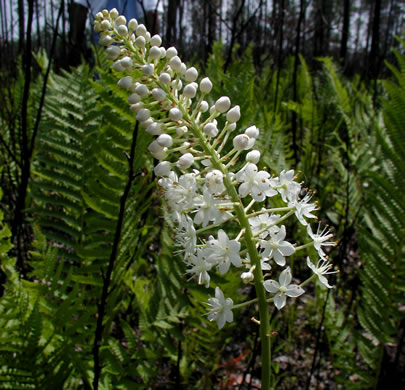 Often confused w Amianthium muscaetoxicum, which has more & wider basal lvs, per Wildflowers of the Eastern United States.