Your search found 7 image(s) of Rue-anemone and False Rue-anemone.
Clicking or hovering over any of the pictures below will display a larger image; clicking the plant's name will provide information about the plant pictured.
---
False Rue-anemone, Isopyrum
Enemion biternatum


Look for it in rich forests, either on natural levees with very nutrient-rich sediments or on slopes with underlying mafic rocks
---
Windflower, Rue-anemone
Thalictrum thalictroides


Look for it in moist forests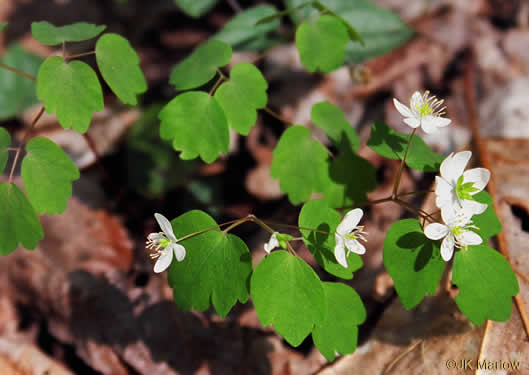 Upper leaves whorled, each w 3 leaflets, tips usually with 3 shallow lobes, per Wildflowers of Tennessee, the Ohio Valley, and the Southern Appalachians.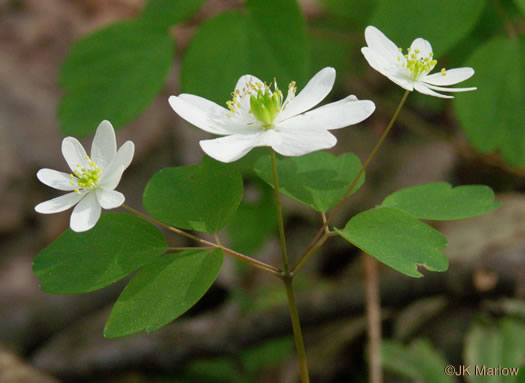 Its single tier of leaves distinguish it from Isopyrum biternatum, per Guide to the Wildflowers of SC.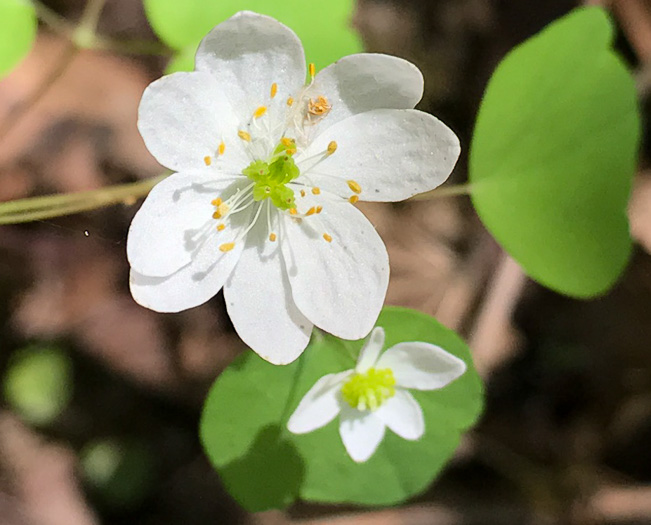 5-to-10 petaloid sepals, usually at least some flowers have 6 or more, per Weakley's Flora.