Your search found 5 image(s) of flowers of Jewelweed species.
Clicking or hovering over any of the pictures below will display a larger image; clicking the plant's name will provide information about the plant pictured.
---
Pale Jewelweed, Pale Touch-me-not, Yellow Jewelweed, Yellow Touch-me-not
Impatiens pallida


Look for it in cove forests, streambanks, seepages, moist forests, bogs, roadsides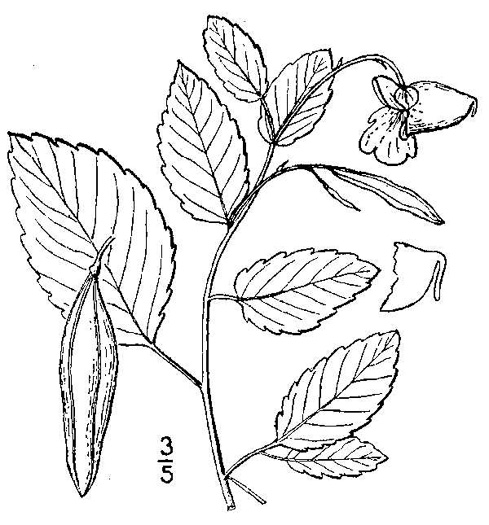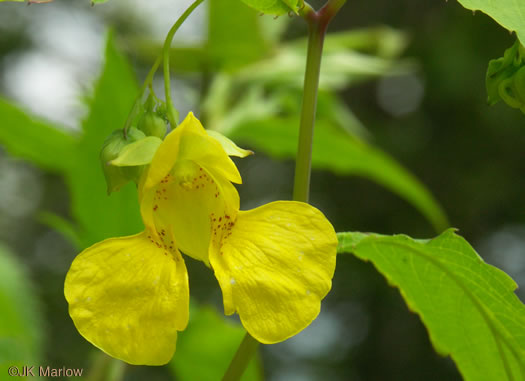 Lemon yellow (sometimes cream) flowers that may be sparingly spotted, per Wildflowers of the Southern Mountains.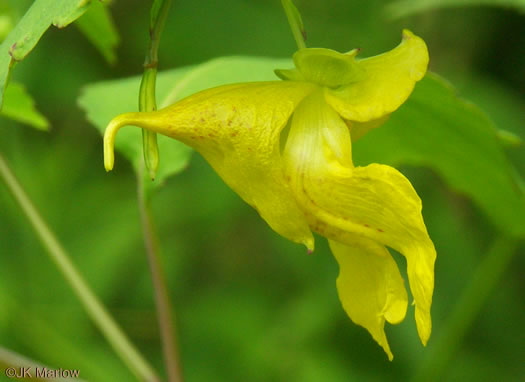 Sac-like sepal constricts abruptly into a spur curving down at right angle, per Wildflowers of Tennessee, the Ohio Valley, and the Southern Appalachians.
---
Spotted Jewelweed, Spotted Touch-me-not, Orange Jewelweed, Orange Touch-me-not
Impatiens capensis


Look for it in moist forests, bottomlands, cove forests, streambanks, bogs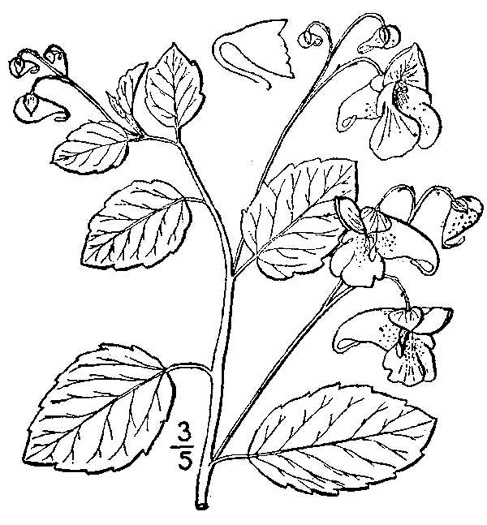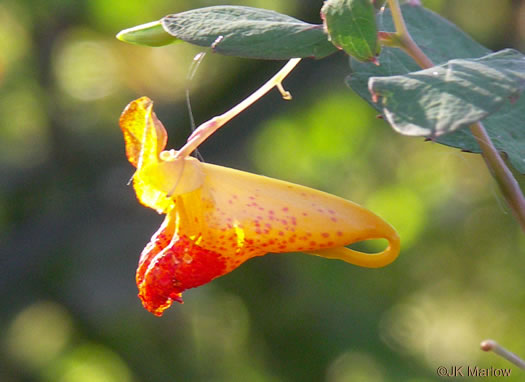 The spur is 6mm or more long, reflexed and parallel to the corolla, per Vascular Flora of the Carolinas.