Your search found 2 image(s) of flowers of Lady Lupine and Sky-blue Lupine.
Clicking or hovering over any of the pictures below will display a larger image; clicking the plant's name will provide information about the plant pictured.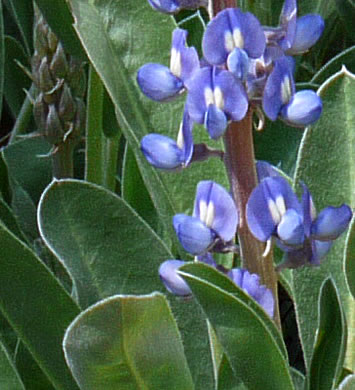 Blue Sandhill Lupine, Lupinus diffusus

Standard with conspicuous white spot (vs. L. villosus' deep reddish purple), per Guide to the Wildflowers of SC.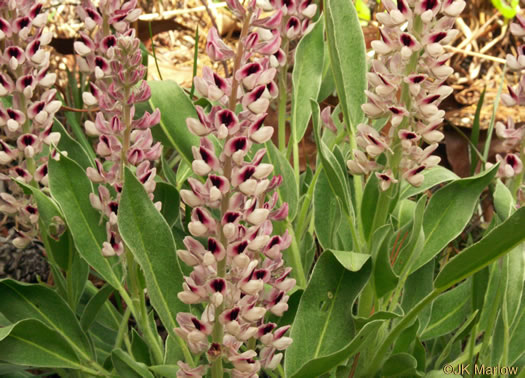 Lady Lupine, Lupinus villosus

Standard with deep reddish purple spot, vs. diffusus' white-to-cream spot, per Wildflowers of the Carolina Lowcountry.