Your search found 4 image(s) of involucral bracts of Rattlesnake-root.
Clicking or hovering over any of the pictures below will display a larger image; clicking the plant's name will provide information about the plant pictured.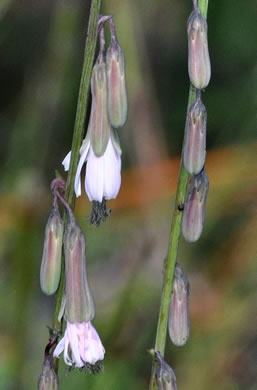 Slender Rattlesnake-root, Nabalus autumnalis

Phyllaries 7-8, pink or purple, linear to elliptic, 8-13mm, glabrous, per Flora of North America.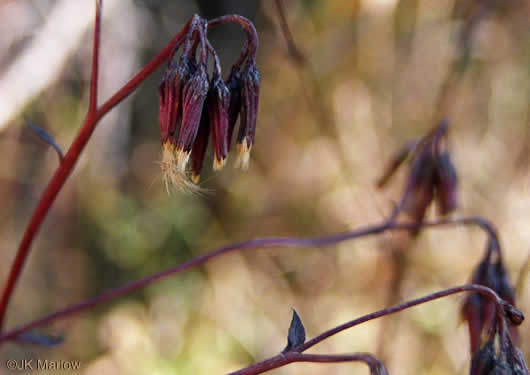 Gall-of-the-earth, Nabalus trifoliolatus

Involucre smooth with 7-9 principal bracts and 9-13 ray flowers per head, per Wildflowers of Tennessee, the Ohio Valley, and the Southern Appalachians.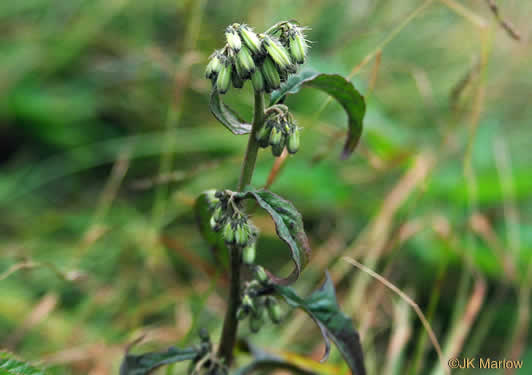 Roan Rattlesnake-root, Nabalus roanensis

Inflorescence thyrsoid, the branches very short. Phyllary tips usually black, per Weakley's Flora.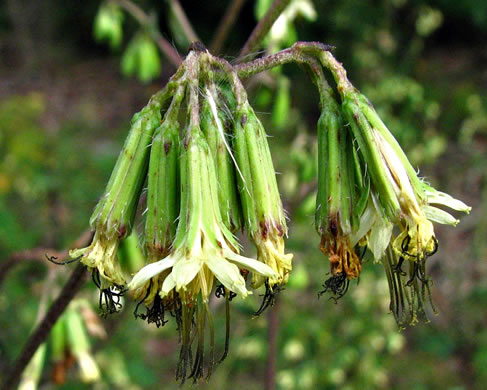 Lion's-foot, Nabalus serpentarius

Involucre has 8 principal bracts w a few long coarse hairs, oft black-dotted, per Wildflowers of Tennessee.