Your search found 4 image(s) of leaves of Mugwort, Ragweed and Spanish Needles.
Clicking or hovering over any of the pictures below will display a larger image; clicking the plant's name will provide information about the plant pictured.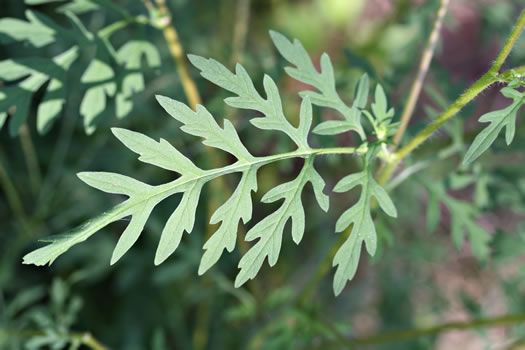 Annual Ragweed, Ambrosia artemisiifolia

The specific epithet "artemisiifolia" means leaves resembling Artemisia.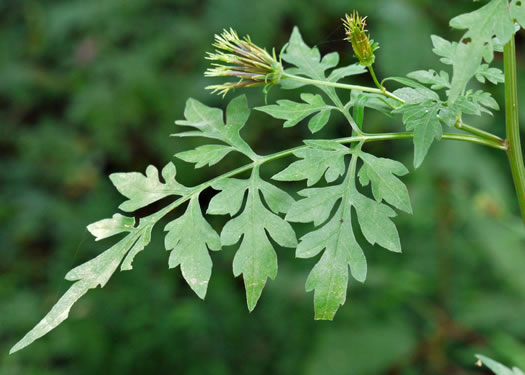 Spanish Needles, Bidens bipinnata

Fern-like leaves are 2-3x pinnately dissected into irregular segments, per Wildflowers of Tennessee.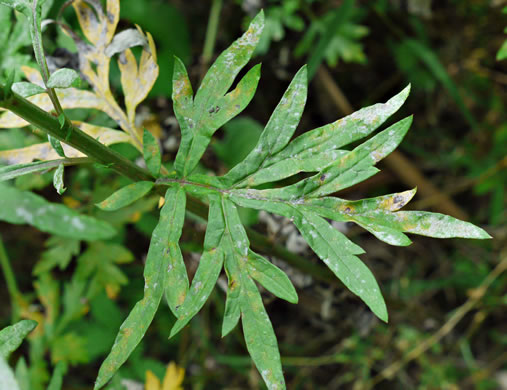 Mugwort, Artemisia vulgaris

Leaves 2-pinnatifid, with 1-2 stipule-like lobes at the base, per Weakley's Flora.