Your search found 7 image(s) of leaves of Peppervine, Trumpet-creeper and Wisteria.
Clicking or hovering over any of the pictures below will display a larger image; clicking the plant's name will provide information about the plant pictured.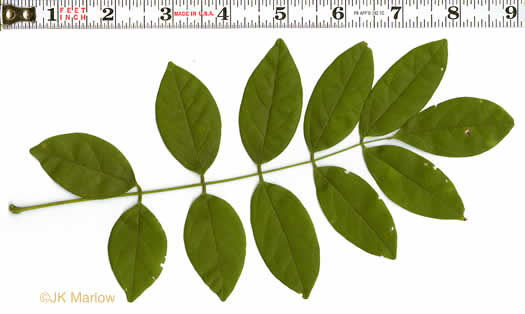 American Wisteria, Wisteria frutescens

The 9-15 leaflets are oval, about 2" long, and taper to a point, per Wildflowers of Tennessee, the Ohio Valley, and the Southern Appalachians.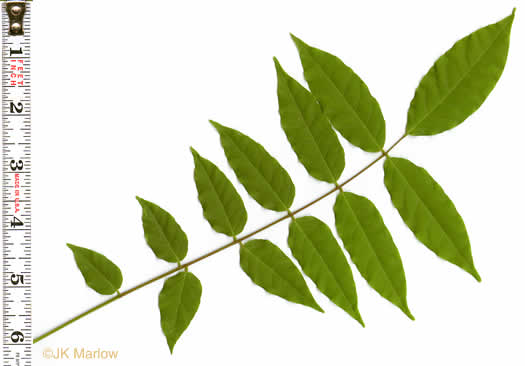 Chinese Wisteria, Wisteria sinensis

Leaflets (7)9-11(13) per leaf, per Weakley's Flora (2020).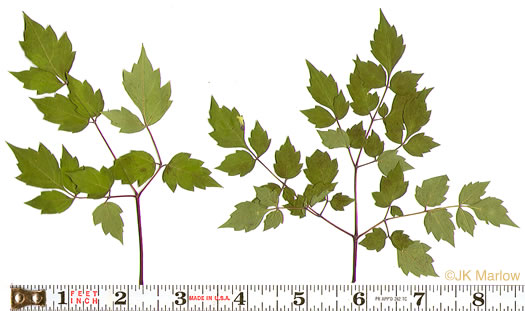 Peppervine, Nekemias arborea

Leaves bipinnately or tripinnately compound. Leaflets coarsely serrate, per Vascular Flora of the Carolinas.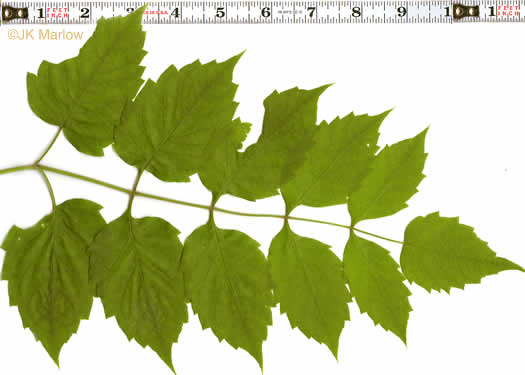 Trumpetcreeper, Campsis radicans

Leaves pinnately compound. Leaflets ovate, coarsely serrate, sharply pointed, per Vascular Flora of the Carolinas.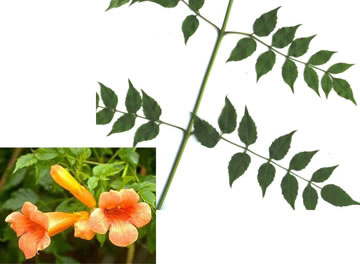 Trumpetcreeper, Campsis radicans

Leaves are pinnately compound; leaflets are ovate. — Clemson Extension