Your search found 2 image(s) illustrating the term "staminode." For a written explanation, click on "staminode" in the Glossary.
Clicking or hovering over any of the pictures below will display a larger image; clicking the plant's name will provide information about, and other photos of, the plant pictured.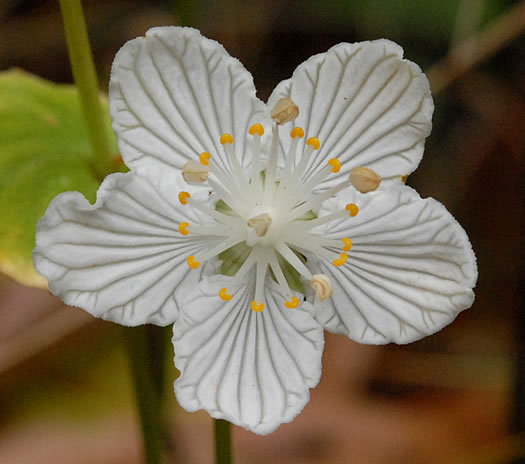 Kidneyleaf Grass-of-Parnassus, Parnassia asarifolia

The sterile stamens (staminodes) glisten like nectar droplets but are dry, per Wildflowers & Plant Communities of the Southern Appalachian Mountains and Piedmont.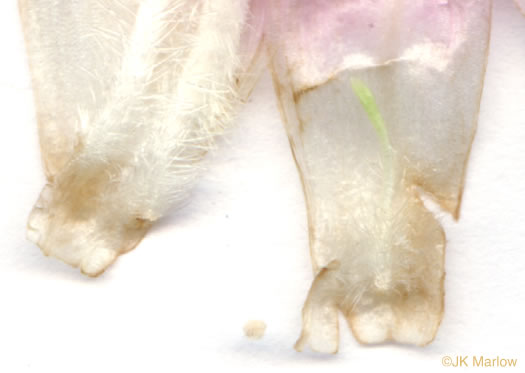 White Turtlehead, Chelone glabra

Staminode is green, per Wildflowers of the Southern Mountains.