Dig deeper at SERNEC, a consortium of southeastern herbaria.
Spermatophytes (seed plants): Angiosperms (flowering plants): Monocots: Commelinids: Poales

WEAKLEY'S FLORA (5/21/15):
Dichanthelium mattamuskeetense FAMILY Poaceae
LESS THAN PLANTS NATIONAL DATABASE:
Dichanthelium dichotomum var. dichotomum FAMILY Poaceae
LESS THAN VASCULAR FLORA OF THE CAROLINAS (1968) 029-81-045?:
Panicum dichotomum FAMILY Poaceae
GREATER THAN Manual of the Grasses of the US (Hitchcock & Chase, 1950)
Panicum mattamuskeetense
LESS THAN Flora of North America
Dichanthelium dichotomum ssp. mattamuskeetense
COMMON NAME:
Mattamuskeet Witchgrass
---
Click or hover over the thumbnails to see larger pictures.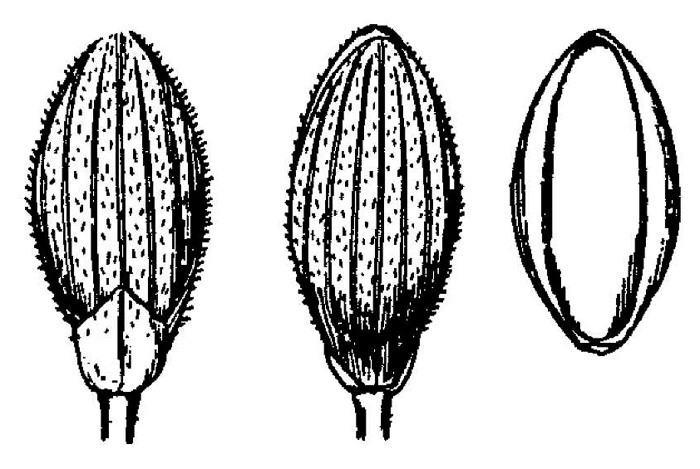 USDA-NRCS PLANTS Database / Hitchcock, A.S. (rev. A. Chase). 1950 pnd_pacl6_001_lhd
Panicum clutei < Dichanthelium mattamuskeetense