Your search found 11 image(s) of Aaron's Rod and Golden-banner.
Clicking or hovering over any of the pictures below will display a larger image; clicking the plant's name will provide information about the plant pictured.
---
Aaron's Rod, Blue Ridge Golden-banner, Hairy Bush Pea
Thermopsis villosa


Look for it in floodplains, mesic disturbed areas, woodland edges, roadbanks. It is generally found in disturbed sites, its natural habitat somewhat of a mystery
---
Appalachian Golden-banner, Bush Pea
Thermopsis mollis


Look for it on dry slopes and ridges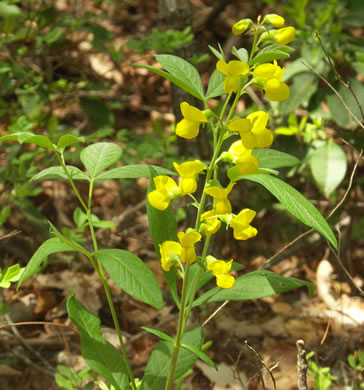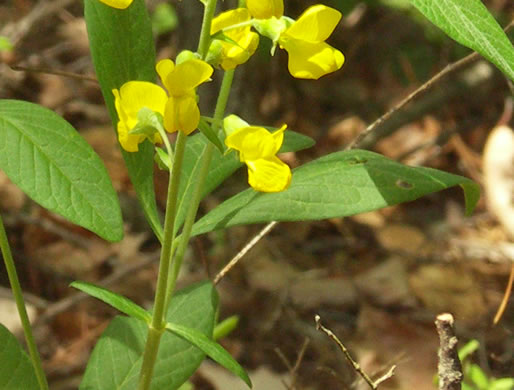 Leaves have narrow stipules that do not clasp the stem, per Wildflowers of Tennessee, the Ohio Valley, and the Southern Appalachians.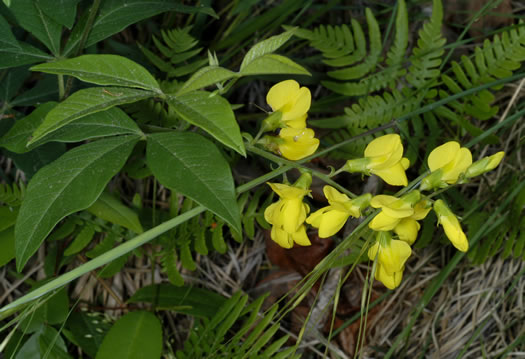 Pedicels shorter than the bracts, per Weakley's Flora.
---
Ash-leaf Golden-banner
Thermopsis fraxinifolia


Look for it on dry slopes and ridges