Your search found 10 image(s) of leaves of American Lovage, Hairy Angelica and Water Hemlock.
Clicking or hovering over any of the pictures below will display a larger image; clicking the plant's name will provide information about the plant pictured.
---
American Lovage
Ligusticum canadense


Look for it in moist to dryish, nutrient-rich forests and woodlands
---
Water Hemlock, Spotted Cowbane
Cicuta maculata var. maculata


Look for it in marshes, bogs, seepages, ditches, swamp forests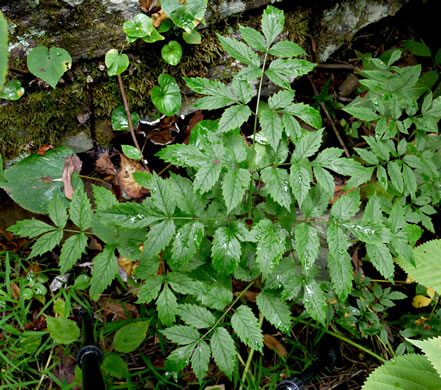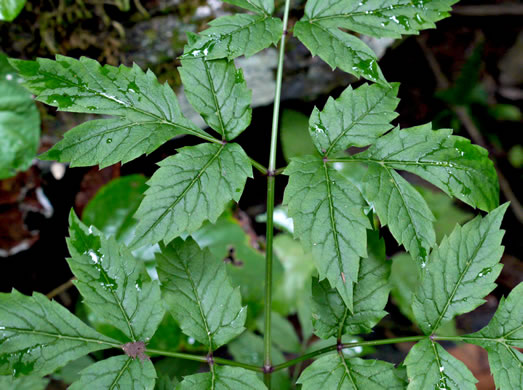 The veins of the leaflets end at notches (in Angelica they do not), per Wildflowers of the Eastern United States.
---
Hairy Angelica, Downy Angelica, Deadly Angelica
Angelica venenosa


Look for it in dry forests and woodlands, woodland borders, longleaf pine sandhills, hammocks, prairies