Your search found 4 image(s) of leaves of Clethra and Itea.
Clicking or hovering over any of the pictures below will display a larger image; clicking the plant's name will provide information about the plant pictured.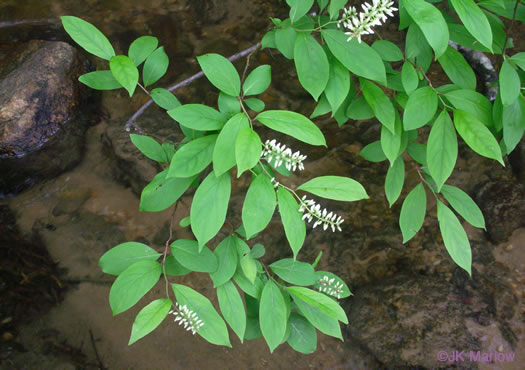 Virginia Sweetspire, Itea virginica

Leaf margins toothed throughout vs. Clethra alnifolia's only on upper blade, per Atlantic Coastal Plain Wildflowers.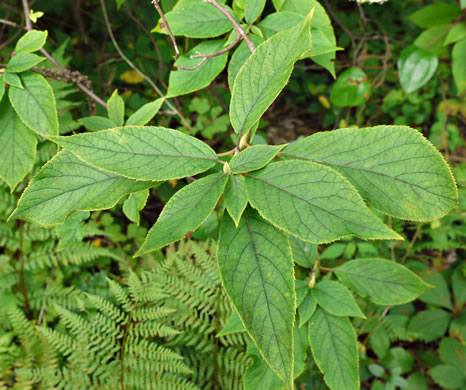 Mountain Sweet-pepperbush, Clethra acuminata

Leaves oblong or elliptic, 8-20 cm long, acuminate, per Weakley's Flora.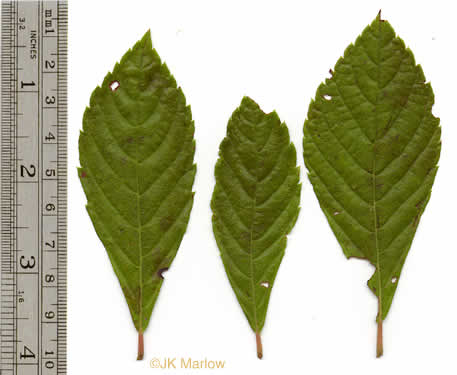 Coastal Sweet-pepperbush, Clethra alnifolia

Leaves sharply toothed (on upper half of blade), w parallel lateral veins, per Atlantic Coastal Plain Wildflowers.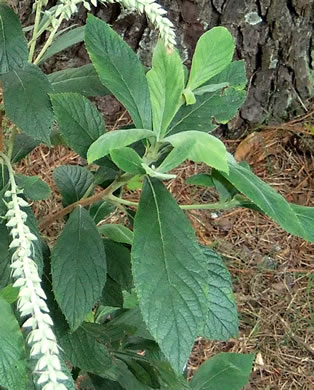 Downy Sweet-pepperbush, Clethra tomentosa

Leaves oblanceolate to elliptic-lanceolate, densely tomentose beneath, per Vascular Flora of the Carolinas.