Your search found 5 image(s) of leaves of Fragaria and Potentilla.
Clicking or hovering over any of the pictures below will display a larger image; clicking the plant's name will provide information about the plant pictured.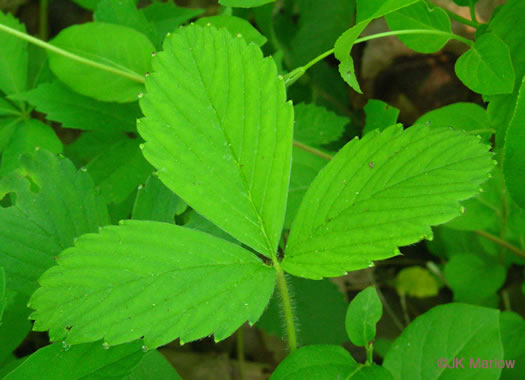 Wild Strawberry, Fragaria virginiana

Each leaf has 3 obovate, dentate leaflets, each usually 1-2" long, per Wild Flowers of NC, 1st edition.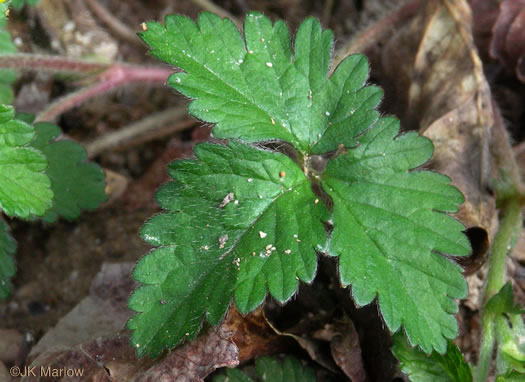 Indian Strawberry, Potentilla indica

Leaves are more coarsely toothed than Fragaria, per Weakley's Flora.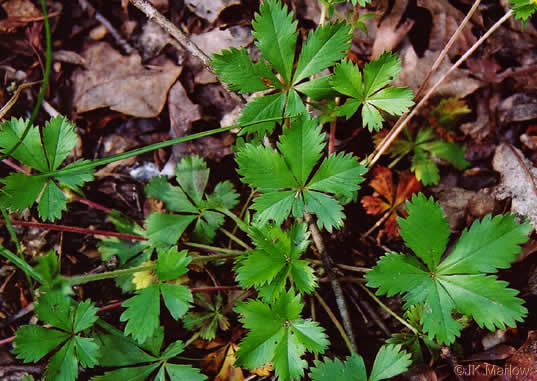 Dwarf Cinquefoil, Potentilla canadensis

Most leaflets obovate & toothed only above the middle, per Wildflowers of the Southern Mountains.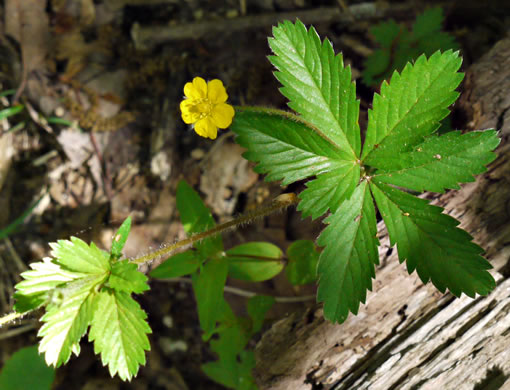 Old Field Cinquefoil, Potentilla simplex

Leaves palmately compound/Leaflet margins coarsely toothed except near base, per Forest Plants of the Southeast and Their Wildlife Uses.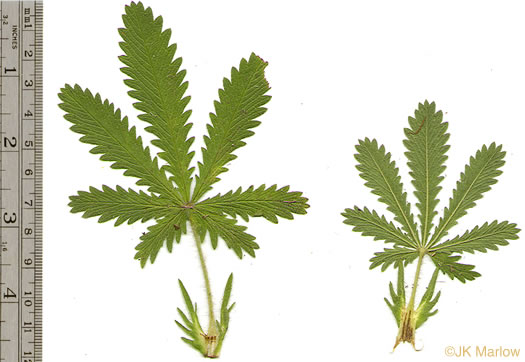 Rough-fruited Cinquefoil, Potentilla recta

Leaves palmately compound, stipules pectinate [comb-like] to entire, per Vascular Flora of the Carolinas.