Spermatophytes (seed plants): Angiosperms (flowering plants): Eudicots: Core Eudicots: Asterids: Campanulids: Asterales

WEAKLEY'S FLORA (10/20/20):
Eupatorium paludicola FAMILY Asteraceae__

INCLUDED WITHIN PLANTS NATIONAL DATABASE:
Eupatorium leucolepis var. leucolepis FAMILY Asteraceae__
INCLUDED WITHIN Flora of North America
Eupatorium leucolepis var. leucolepis
INCLUDED WITHIN Aquatic & Wetland Plants of Southeastern US (Godfrey & Wooten, 1979 & 1981)
Eupatorium leucolepis
INCLUDED WITHIN VASCULAR FLORA OF THE CAROLINAS (Radford, Ahles, & Bell, 1968) 179-34-008?:
Eupatorium leucolepis FAMILY Asteraceae__
INCLUDED WITHIN Manual of the Southeastern Flora (Small, 1933)
Eupatorium leucolepis
COMMON NAME:
Bay Boneset
---
Click or hover over the thumbnails to see larger pictures.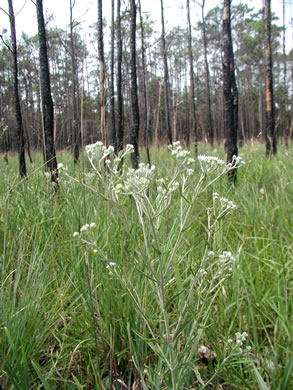 Patrick D. McMillan pdmeporcheri_redbluff1
Month Unknown
Flowers borne in dense, flat-topped corymbs, per Forest Plants of the Southeast and Their Wildlife Uses.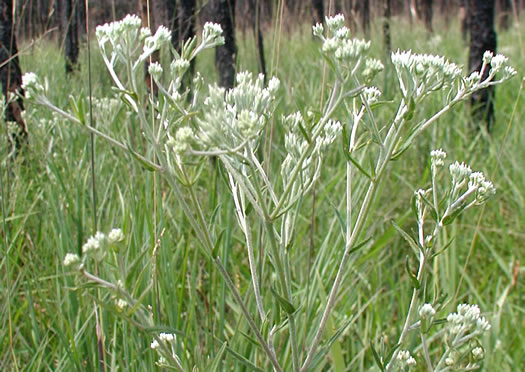 Patrick D. McMillan pdmeporcheri_redbluff1b
Month Unknown
Opposite, narrow leaves usually folded along the midvein, per Wildflowers of Tennessee.