Your search found 7 image(s) of leaves of Blackgum and Persimmon.
Clicking or hovering over any of the pictures below will display a larger image; clicking the plant's name will provide information about the plant pictured.
---
Blackgum, Black Tupelo, Sour Gum
Nyssa sylvatica


Look for it in dry or mesic upland forests, less commonly in bottomlands, pine savannas, or upland deressions, where occasionally inundated briefly
---
American Persimmon, Common Persimmon, Simmon
Diospyros virginiana


Look for it in dry woods, sandhills, disturbed places, floodplain & mesic forests, fencerows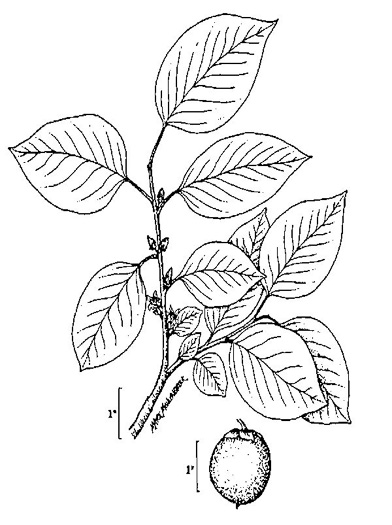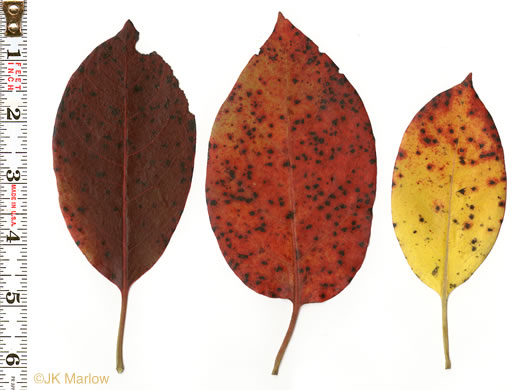 Leaves often have black blemishes on upper surface, per Trees of the Southeastern United States.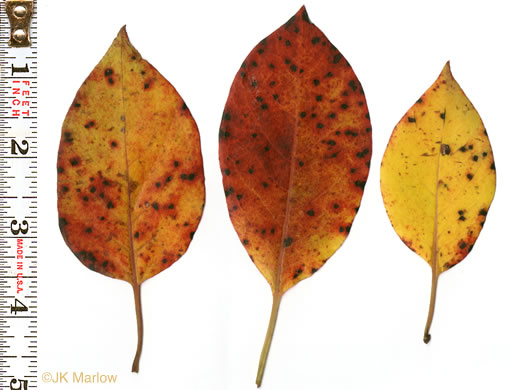 Leaves never have teeth, distinguishing them from Nyssa sylvatica, per Weakley's Flora.