Spermatophytes (seed plants): Angiosperms (flowering plants): Eudicots: Core Eudicots: Asterids: Ericales

WEAKLEY'S FLORA (2/8/20):
Hypopitys species 3 FAMILY Ericaceae

(?) INCLUDED WITHIN PLANTS NATIONAL DATABASE:
Monotropa hypopitys FAMILY Monotropaceae
INCLUDED WITHIN (MISAPPLIED TO NORTH AMERICAN PLANTS) The Biota of North America Program. BONAP (Kartesz, 2015)
Hypopitys monotropa
INCLUDED WITHIN (MISAPPLIED TO NORTH AMERICAN PLANTS) VASCULAR FLORA OF THE CAROLINAS (Radford, Ahles, & Bell, 1968) 145-03-002?:
Monotropa hypopithys FAMILY Ericaceae
INCLUDING & INCLUDED WITHIN (MISAPPLIED) Manual of the Southeastern Flora (Small, 1933)
Hypopitys americana
COMMON NAME:
Eastern Pinesap
---
Click or hover over the thumbnails to see larger pictures.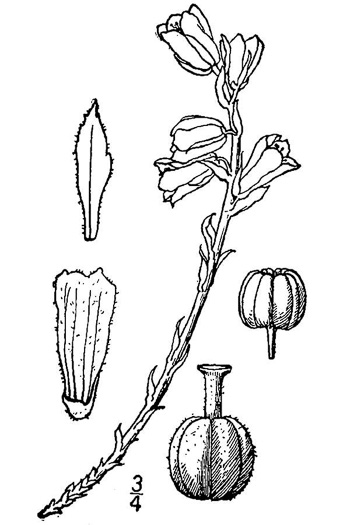 USDA-NRCS PLANTS Database / Britton, N.L., and A. Brown. 1913 pnd_hyam5_001_lvd
Hypopitys americana (DC.) Small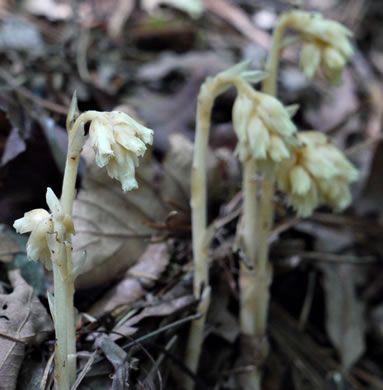 JK Marlow jkm120616_922
June Greenville County SC
Jones Gap State Park
Early season flowering material is usually yellow or tawny, per Vascular Flora of the Carolinas.

COMPARE Indian Pipes, Pinesap and Pygmy Pipes