Your search found 12 image(s) of Crossvine, Trumpet Creeper and Yellow Jessamine.
Clicking or hovering over any of the pictures below will display a larger image; clicking the plant's name will provide information about the plant pictured.
---
Carolina Jessamine, Yellow Jessamine
Gelsemium sempervirens


Look for it in a wide range of habitats, from swamp forests to dry uplands & thickets, also commonly planted as an oramental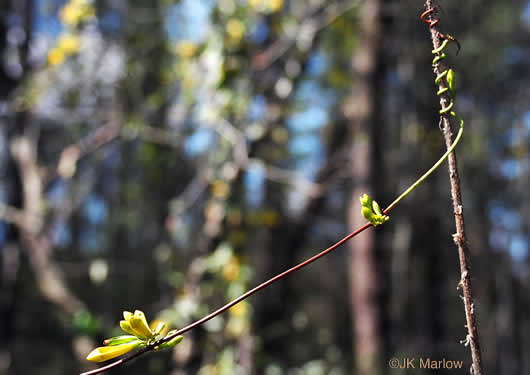 The vine twines upward from left to right, per Vascular Flora of the Carolinas.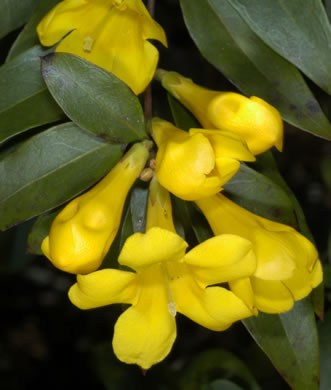 Rich yellow, funnel-shaped flowers w 5 spreading lobes, on short pedicels, per Wildflowers of Tennessee, the Ohio Valley, and the Southern Appalachians.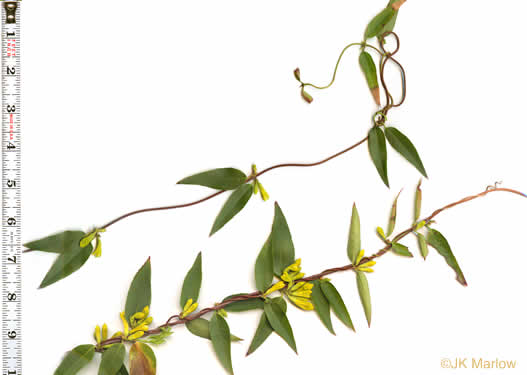 Leaves are evergreen, opposite, lanceolate to elliptic, per Vascular Flora of the Carolinas.
---
Cross-vine
Bignonia capreolata


Look for it in swamp forests, bottomlands, forests, woodlands; also often occurs in mesic or even dry forests, where it generally remains stunted (most individuals with only a few leaves) and does not flower or fruit
---
Trumpet-creeper, Trumpet Vine, Cow-Itch Vine
Campsis radicans


Look for it in bottomland forests, swamp forests, fencerows, old fields, forests, thickets, disturbed areas