Your search found 7 image(s) of False Garlic and Star-of-Bethlehem.
Clicking or hovering over any of the pictures below will display a larger image; clicking the plant's name will provide information about the plant pictured.
---
Garden Star of Bethlehem
Ornithogalum umbellatum


Look for it in lawns, old fields, bottomlands, forests (it is commonly cultivated)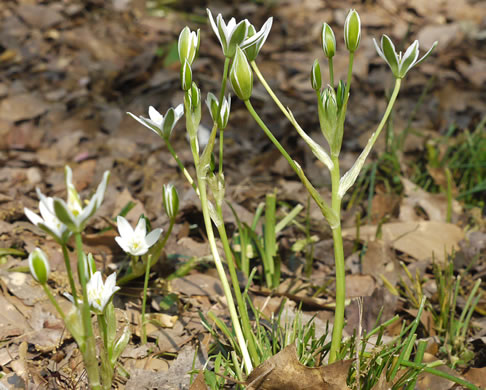 Inflorescence a corymb, which elongates into a raceme as fruits develop, per Wildflowers of Tennessee, the Ohio Valley, and the Southern Appalachians.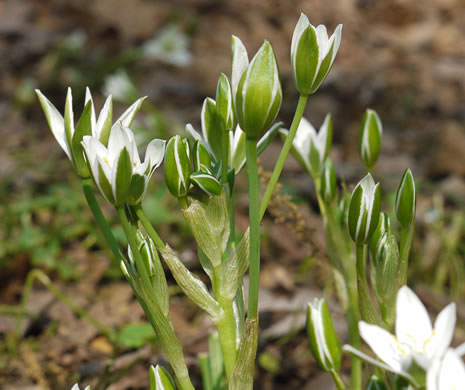 The tepals are spreading and white with a broad green stripe on the back, per Wildflowers of Tennessee.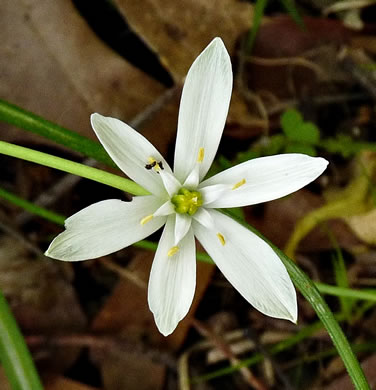 Stamens about half the length of the perianth, the filaments membranous-winged, per Vascular Flora of the Carolinas.
---
False Garlic, Grace Garlic
Nothoscordum bivalve


Look for it around granite flatrocks, in glades and barrens of various kinds, in open woodlands, and also weedy in fields and along roadsides