Your search found 6 image(s) of bipinnately or tripinnately compound leaves of trees.
Clicking or hovering over any of the pictures below will display a larger image; clicking the plant's name will provide information about the plant pictured.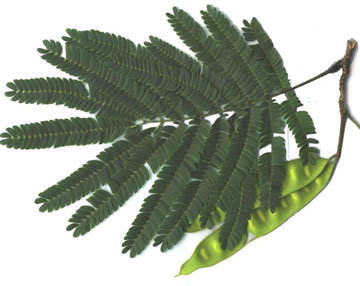 Mimosa, Albizia julibrissin

The base of the petiole is swollen. — Clemson Extension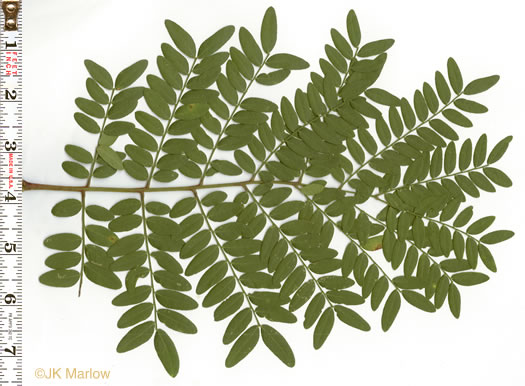 Honey Locust, Gleditsia triacanthos

Leaves either pinnate (18-28 leaflets) or bipinnate (8-14 pinnae), per Guide to the Wildflowers of SC.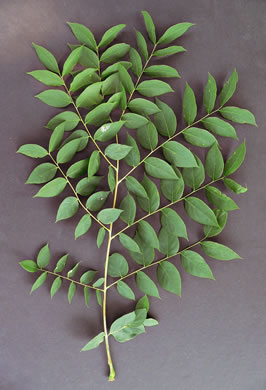 Kentucky Coffeetree, Gymnocladus dioicus

Leaves bipinnately compound, except once-pinnately compound at rachis base, per Native Trees of the Southeast, An Identification Guide.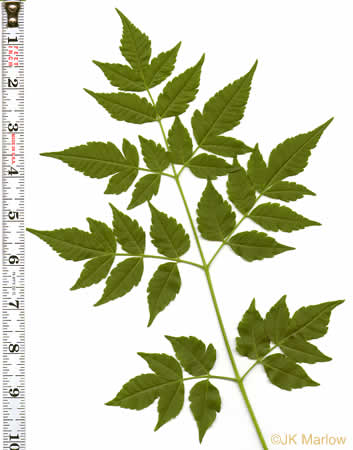 Chinaberry, Melia azedarach

Leaves bipinnately compound. Leaflets w tapering tips. Margins varying, per Nonnative Invasive Plants of Southern Forests.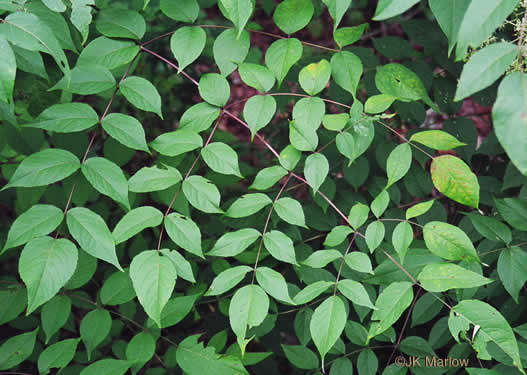 Devil's Walkingstick, Aralia spinosa

Leaves bipinnately compound, 2 to 4' long; leaflets toothed, per Woody Plants of the Blue Ridge.