Your search found 4 image(s) of leaves of Black, Northern Red, Scarlet and Shumard Oaks.
Clicking or hovering over any of the pictures below will display a larger image; clicking the plant's name will provide information about the plant pictured.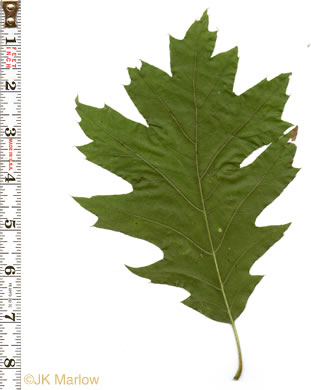 Northern Red Oak, Quercus rubra +

Leaves evenly lobed about halfway to midrib. Leaves, twigs & buds hairless, per Woody Plants of the Blue Ridge.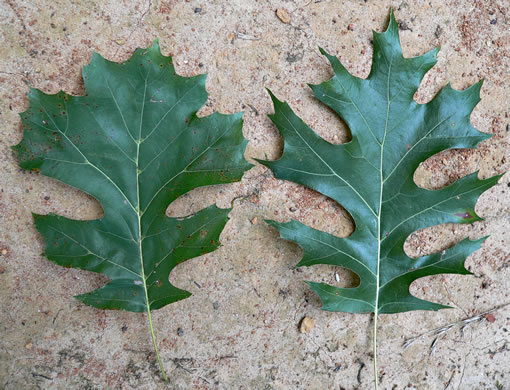 Shumard Oak, Quercus shumardii

Leaf w 5-9 lobes, deep sinuses more than halfway to midvein, base truncate, per Field Guide to Native Oak Species of Eastern North America.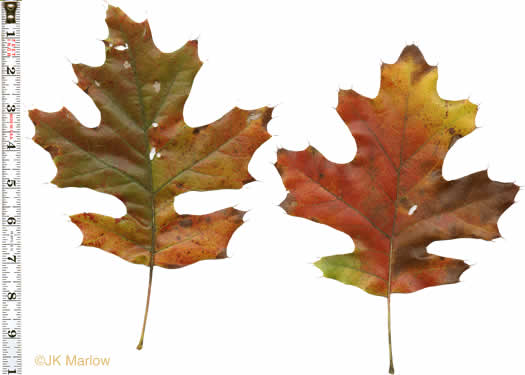 Black Oak, Quercus velutina

Leaves variously lobed (deeper on higher branches and mature trees), per Woody Plants of the Blue Ridge.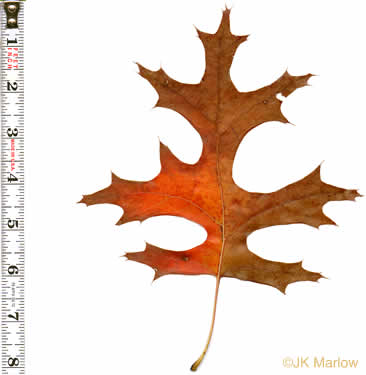 Scarlet Oak, Quercus coccinea

Leaves deeply 5-9 lobed, sinuses rounded, larger lobes with 3+ bristles, per Trees of the Southeastern United States.